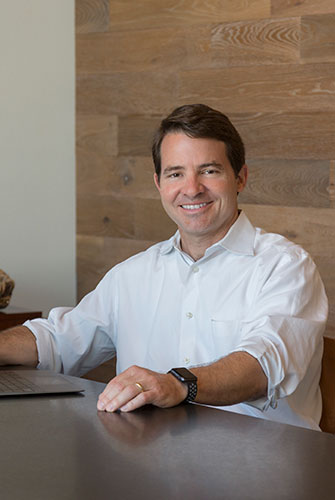 Michael Dike
President and Principal Partner
In 1996, Fort Worth native Michael Dike and Jim Harris founded Village Homes, the homebuilding partner of James R. Harris Partners. As President and Principal Partner of Village Homes, Michael handles finance and operations for the firm, drawing on his background in business and construction management. Prior to starting the firm, he worked as a builder for Newmark Home Corporation in Austin.
He heads a team dedicated to service, integrity and creativity, which clearly shows through in all of the firm's homes, whether suburban or infill. He and his partners continually seek to sharpen their knowledge and business practices; thus they are active in Builder 20, a National Association of Home Builders professional organization that brings together similar, noncompetitive builders from different markets to share information on best practices.
Michael earned his Bachelor of Business Administration in Marketing from The University of Texas at Austin in 1992.