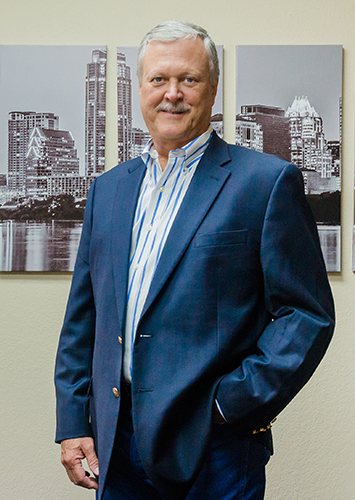 Joe Straub
Partner
Since 2003, Joe Straub has been a partner of Harris & Straub, the Austin-based affiliate of James R. Harris Partners. H&S, one of the largest and most respected land and residential developers in the Greater Austin area, develops master-planned communities, custom estate subdivisions and infill neighborhoods as well as commercial and multifamily developments.
With four decades of highly diversified and responsive management experience, Joe has been involved in all aspects of real estate development including sales, marketing and management. He is area partner and co-managing partner of numerous real estate developments in the Greater Austin area.
Active in the community, Joe serves on the Board of Directors and Executive Committee of Rodeo Austin. He earned a Bachelor of Science in Business Management and Civil Engineering from Kansas State University.