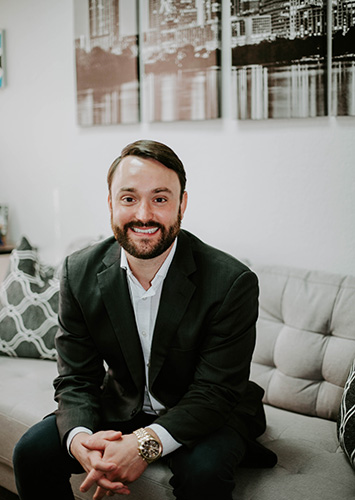 Jake Straub
Vice President
A new addition to the Harris & Straub team as of March 2022, Jake Straub brings with him 8 years of local experience in land acquisition, entitlement, and planning from two Fortune 500 homebuilders. After spending his first four years out of college at CalAtlantic Homes, Jake transitioned to DR Horton, both the top builder by volume in the Austin market, as well as the nation, where he participated in the site selection, contract negotiation, underwriting, due diligence, planning, engineering, and entitlement of over 20,000 lots in just four short years, resulting in an ultimate value in excess of $2B.
In addition to his employment experience, Jake is a member of the Real Estate Council of Austin (RECA), on the Master-Planned Community Local Member Council for the ULI Austin Chapter, on the Leadership Development Council for the Texas Can Academies, a 501c(3) organization providing education to the youth of Texas, and a Vice Chair of several committees with Rodeo Austin, a 501c(3) organization that provides over $2M in scholarships annually to 4H and FFA students statewide.
Born and raised in Austin, Jake's intimate knowledge of the Austin area, the desires and needs of production homebuilders, and vast local network make him an invaluable asset to the Harris & Straub team and a perfect fit to help the firm continue its success and historic growth in the years to come.