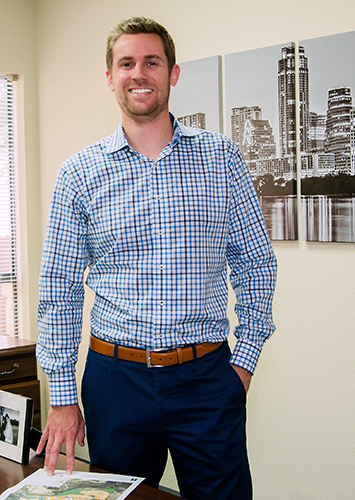 Derek Pampe
Vice President
Derek Pampe joined Harris & Straub in 2016. The Austin-based affiliate of James R. Harris Partners, H&S is one of the largest and most respected land and residential developers in Greater Austin. It develops master-planned communities, custom estate subdivisions and infill neighborhoods as well as commercial and multifamily developments.
With three decades of real estate development experience, Derek has successfully managed more than 40 projects through the development process including site acquisition, design, entitlement, financing and site development. In concert with a team of professionals, he is chiefly responsible for turning concept into reality for each H&S community. His detailed involvement in every step in the process demonstrates a broad skill set and sincere commitment to quality.
Prior to joining H&S, Derek was a director of land acquisition for a private developer-homebuilder and an asset manager for a private equity firm.
Derek graduated from the University of California at Santa Barbara with a Bachelor of Arts in Business Economics with high honors.